FORT COLLINS BOAT RENTALS
What better way to enjoy a beautiful summer day than jetting out on the lake in a boat filled with close friends and family? We make that possible with affordable boat rentals for Horsetooth Reservoir and Boyd Lake.
Great for a day on Horsetooth Reservoir or Boyd Lake!
How To Rent A Boat From Us
Click the "Reserve Today" button for the boat you want to rent
Choose your times
Add any extras to your Rental
Hit the "Book It" button.
We will call to discuss details on delivery times and procedures within a few hours.
SAVE BIG ON GAS WHEN YOU PRE-PAY!
Did you know, it's cheaper to pre-pay for gas when you rent a boat from us versus having to refuel at the marina before your rental ends!
Pre-pay $50 for gas when you rent our Godfrey Pontoon
Pre-pay $30 when you rent our Ranger UTV
Pre-Paying For Gas Will Make Your Trip Easier, More Convenient, And Cheaper!
Still, Have Questions We Are Always Here To Help!
27′ GODFREY 
SWEETWATER PONTOON
Godfrey Sweetwater Pontoon Boat: $300.00 3 hr Minimum
** Also offer weekly rates as well**
150 HP Yamaha motor | Bar, and Grill | Garmin Fish Finder | 14 person capacity.
Book online or give us a call today!
*Additional Time $100.00 per hour
Colorado XT Single Person Pontoon: $120.00 per 4hr Minimum (Great for fishing the coves at Horsetooth)
Trolling motor and Battery: $40.00 per 8 hr day.
Book online or give us a call today!
*Additional Time $30.00 per hour
4 hour minimum. $80.00
Additional time: $20.00 per hour
UTV RENTALS 
2017 RANGER 900 CREW CAB
6 Passenger
6 hour minimum
$300.00
Additional time: $50.00 per hour
$30.00/ Day
6 hour minimum
Additional time: No charge with boat and pontoon rental
OBRIEN/ AIRHEAD 
TOWABLE TUBES 
2 person $30.00/ Day
3 Person $50.00/ Day
6-hour minimum
Additional time: No Charge w/ boat and pontoon rental
$50.00/ Day
6 hour minimum
Additional time: No Charge w/ boat and pontoon rental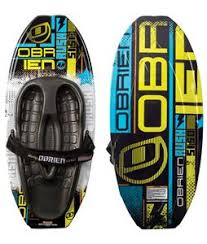 $50.00/ Day
6 hour minimum
Additional time: No Charge w/ boat and pontoon rental
Food for Pontoon Trips
*Pontoon must be Captain'd  if you choose to have food service
*All beverages to be provided by the clients*
Pontoon Captain: $150.00/ day
MENU OPTION #1
Cheese Burgers or Brats
Chips
Cookie
$12.00 per person
MENU OPTION  #2
Brisket or Pork Tenderloin
Potato Salad
Sausage and Beans
Potato Chips
$20.00 per person